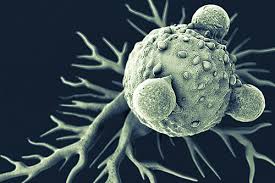 Boehringer Ingelheim has formed an alliance with US-based PureTech Health to develop new drug candidates for a variety of targets using lymphatic targeting technology.
The research collaboration will initially work on Boehringer's immuno-oncology candidate for gastrointestinal (GI) cancers.
Designed for immune modulation, PureTech's lymphatic targeting platform allows oral administration and direct transport of medication through the gut-draining lymphatic vasculature.
The technology is based on lipid transport mechanisms of the gut and bypasses first pass metabolism in the liver. Specifically, the drug candidates will be directed to the mesenteric lymph nodes.
This direct targeting of the lymphatic system is expected to result in effective and precise immunomodulation of local tissues, as well as avoid extensive systemic exposure to the drug.
The platform can be used for candidates across different physiochemical properties.
PureTech noted that the technology has the potential to aid in developing new drugs for cancer, gastrointestinal, central nervous system and autoimmune disorders.
Boehringer Ingelheim discovery research global head Clive Wood said: "We see great promise in leveraging PureTech's platform to target the lymphatic system and deliver therapeutic candidates directly to the lymph nodes responsible for priming, educating and proliferating immune cells.
"The approach is a potentially powerful tool for modulating the immune system and may allow us to improve efficacy and reduce systematic toxicities through precise targeting."
After the candidates resulting from the alliance advance into development stage, Boehringer will be solely responsible for their development.
PureTech Health will receive up to $26m in upfront payments, research support and preclinical milestones. It is also eligible for more than $200m in developmental and sales milestones, as well as royalties on sales.
PureTech Health co-founder and CEO Daphne Zohar said: "This collaboration signals the exciting potential of another proprietary platform from our internal R&D to enable novel immunotherapy approaches by harnessing the lymphatic system's capacity for immune cell trafficking and immunomodulation."