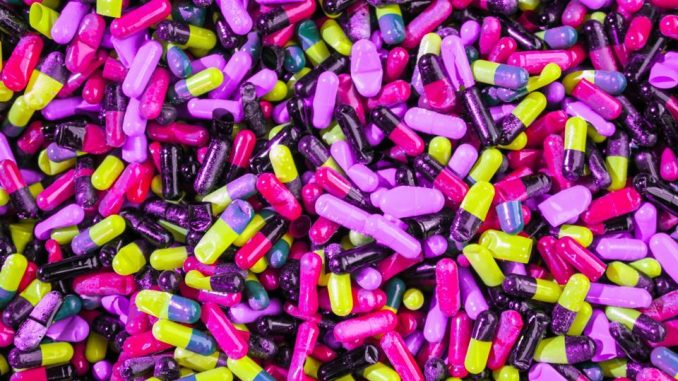 A recently conducted study found that a commonly used drug for high blood pressure and angina (chest pain) is associated with increased risk of sudden cardiac arrest.
The findings of the study, called European Sudden Cardiac Arrest network (ESCAPE-NET), were presented at European Heart Rhythm Association (EHRA) 2019.
It evaluated if nifedipine and amlodipine – two of the widely used dihydropyridines for the treatment of high blood pressure and angina had a role in causing out-of-hospital cardiac arrest.
The most frequently used doses of nifedipine in the investigation were 30mg and 60mg while it was 5mg and 10mg doses for amlodipine.
The trial enrolled patients with out-of-hospital cardiac arrest caused by ventricular fibrillation/tachycardia along with up to five controls per patient matched for age and sex. The analysis was carried out by utilizing data from the Dutch Amsterdam Resuscitation Studies registry (ARREST, 2005–2011) and confirmed in the Danish Cardiac Arrest Registry (DANCAR, 2001–2014), which are both part of the ESCAPE-NET study.
Overall, ESCAPE-NET featured 2,503 patients and 10,543 controls in the ARREST analysis and 8,101 patients and 40,505 controls in the DANCAR analysis.
As per the study results, current use of high-dose, of 60mg/day or more but not low-dose, less than 60mg/day, nifedipine was associated significantly with an increased risk of out-of-hospital cardiac arrest in comparison to non-use of dihydropyridines. The odds ratio was recorded to be 1.5 in ARREST and 2.0 in DANCAR.
Nifedipine at high-dose was also seen to have a role in increasing risk of out-of-hospital cardiac arrest in comparison to any dose of amlodipine. The odds ratios in ARREST were 2.3 and were 2.2 in DANCAR.
The study didn't find any risk associated with amlodipine. According to EHRA, dihydropyridines function by blocking L-type calcium channels.
The laboratory study demonstrated that at the dosages evaluated in the investigation, nifedipine and amlodipine blocked the ion channels and as a result curtailed the action potential of the cardiac cell.
A shorter action potential can result in the occurrence of the fatal arrhythmias that leads to sudden cardiac arrest. The study concluded that high-dose nifedipine, at 60mg, resulted in more shortening of the action potential compared to high-dose amlodipine, at 10mg.
ESCAPE-NET project leader and Academic Medical Centre (Amsterdam) cardiologist Hanno Tan said: "Nifedipine and amlodipine are often used by many cardiologists and other physicians, and the choice often depends on the prescriber's preference and personal experience.
"Both drugs are generally considered to be equally effective and safe and neither has been associated with sudden cardiac arrest. This study suggests that high-dose nifedipine may increase the risk of sudden cardiac arrest due to fatal cardiac arrhythmia while amlodipine does not.
"If these findings are confirmed in other studies, they may have to be taken into account when the use of either drug is considered."