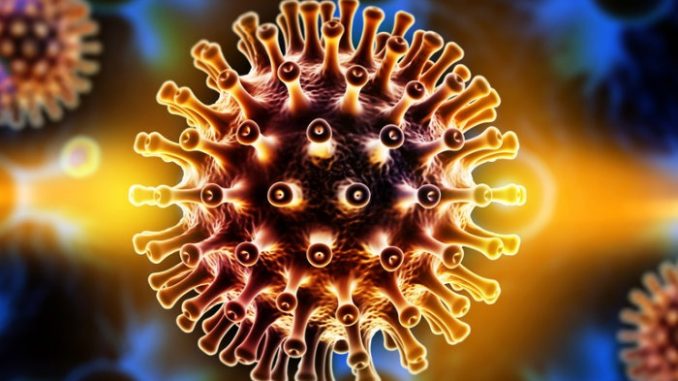 Gilead Sciences has announced findings from two studies that support the further development of GS-6207, a novel, selective, first-in-class inhibitor of HIV-1 capsid function, for potential future use as part of long-acting HIV combination therapy.
Interim blinded data from a Phase 1 study in healthy trial participants demonstrated that single doses of GS-6207 of up to 450 mg, administered subcutaneously, achieved sustained concentration levels and were well-tolerated.
Separately, in vitro data demonstrated picomolar potency with GS-6207, including against HIV strains resistant to other antiretroviral (ARV) classes. The data were presented at the 2019 Conference on Retroviruses and Opportunistic Infections (CROI) in Seattle (Session O-06).
"These studies indicate that GS-6207, a first-in-class, investigational capsid inhibitor, may represent a novel approach to HIV treatment due to its long-acting characteristics and potent antiviral activity seen in vitro," said John McHutchison, AO, MD, Chief Scientific Officer and Head of Research and Development, Gilead Sciences.
"The data presented at CROI support advancing GS-6207 to the next phase of clinical trials to gain a deeper understanding of its potential role as a long-acting agent for people living with HIV."
GS-6207 was evaluated in 40 healthy trial participants in an ongoing Phase 1 randomized, blinded, placebo-controlled, safety, tolerability and PK study. The participants were randomized (4:1) in four staggered single dose escalation cohorts to receive GS-6207 (n=8/cohort) or placebo (n=2/cohort), at 30, 100, 300 or 450 mg.
Through 20 weeks (30 mg cohort) to 4 weeks (450 mg cohort) of study, there were no deaths, serious adverse events (AEs) or Grade 3 or 4 AEs. Most AEs were mild (Grade 1) and resolved. PK parameters for the 30 mg and 100 mg cohorts have been estimated; analyses for the 300 mg and 450 mg cohorts are ongoing. The PK profile of subcutaneously administered GS-6207 is consistent with sustained delivery, supporting a dosing interval of at least 3 months at doses greater than 100mg.
The in vitro study evaluated the pharmacological profile of GS-6207 – which demonstrated up to >100-fold greater potency than certain commonly prescribed ARVs and synergistic antiviral activity when combined with the ARVs tenofovir alafenamide, efavirenz, dolutegravir or darunavir. The in vitro study also demonstrated that GS-6207 retains full potency against a broad range of HIV-1 strains resistant to other ARV classes.
GS-6207 is an investigational therapy and not approved by any regulatory body globally; its safety and efficacy have not been established. There is no cure for HIV or AIDS.