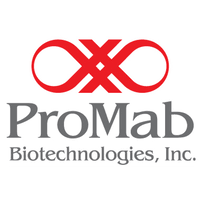 Immunotherapy company NantKwest has partnered with ProMab Biotechnologies with the aim of developing a select next generation targeted natural killer (NK) cell therapy.
This will initially be for the treatment of multiple myeloma, a type of blood cancer.
Immunotherapy is a type of cancer treatment which uses the body's own immune system to fight off the disease. The immune system can be stimulated to attack cancer cells itself, or components such as man-made immune system proteins may be introduced to the body.
These protein stimulants are known as monoclonal antibodies. This is the sort of immunotherapy which NantKwest and ProMab Biotechnologies are working to produce.
Monoclonal antibodies can be hugely useful in treating cancer because they can be designed to attack a specific part of a cancer cell.
The treatment will consist of a chimeric antigen receptor (CAR) based B-cell maturation antigen (BCMA) targeted antibody sequence.
Research has shown that BCMA protein is potentially linked to the development of multiple myeloma and other blood cancers, making it a key target for these kinds of drugs.
Multiple myeloma is responsible for more than 100,000 deaths per year globally. In the United States, the lifetime risk of getting multiple myeloma is 1 in 132, according to the American Cancer.
Lack of treatment is associated with survival of less than a year, indicating significant unmet medical need.
Even with current treatment options such as chemotherapy and courses of steroid medication, survivability is often only extended to 4-5 years post diagnosis.
NantKwest believes that the new CAR-based NK cell therapy would offer a new treatment option for multiple myeloma patients.
NantKwest CEO Patrick Soon-Shiong said: "We are pleased to announce this collaboration with ProMab Biotechnologies, marking another milestone for NantKwest in the development of targeted, next generation, NK cell therapeutics against multiple myeloma and other cancers.
"NantKwest's CAR-based NK cell therapy may represent a much needed new treatment option for these patients. We eagerly anticipate growing our relationship with ProMab and accelerate the development of these new and innovative, next-generation off-the shelf, CAR-based NK cell therapies."
The alliance additionally covers an option for up to five undisclosed targeting sequences to be exclusively leveraged in the development of CAR based NK cell therapeutics.
ProMab Biotechnologies president and CEO John Wu said: "This new partnership allows NantKwest to leverage the breadth of our monoclonal antibody generation and validation platform, our human antibody library screening capabilities, together with NantKwest's strong NK cell engineering, manufacturing, and clinical expertise."