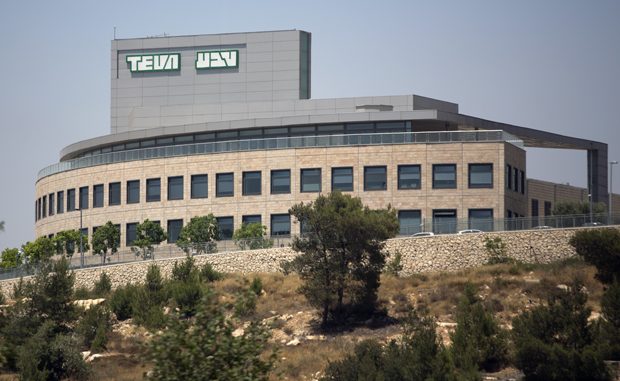 Teva Pharmaceutical Industries said that the phase IIIb FOCUS study that evaluated the efficacy and safety of fremanezumab for the preventive treatment of migraine in adult patients has yielded positive results.
The trial was held in patients who previously experienced inadequate responses to two to four classes of preventive treatments.
In the study of 838 patients, including those who suffer from either chronic or episodic migraine, patients treated with fremanezumab experienced highly significant reduction in the monthly average number of migraine days versus placebo (-0.6 days) over the 12 week assessment period, for both monthly (-4.1 days, p<0.0001) and quarterly (-3.7 days, p<0.0001) dosing regimens.
In addition, patients treated with fremanezumab experienced significant improvement compared to placebo on all secondary endpoints for both quarterly and monthly dosing regimens. There were no safety signals detected in the study.
Teva senior vice president, global medical affairs and pharmacovigilance head Danny McBryan said: "We are pleased to share the topline results of this study.
"This study design is distinct in that it is the largest trial to date in patients who failed to respond to multiple classes of preventive migraine treatments, and is the first study of its type to be conducted in chronic, as well as episodic, migraine patients."
Teva plans to submit the full results for medical meetings in 2019, as well as peer-reviewed publication.
Teva global medical affairs vice president, therapeutic areas and scientific communications head Matthias Mueller said: "With robust effect sizes for the primary endpoint, the FOCUS trial produced clinically meaningful results that demonstrated the effectiveness of fremanezumab in a population of patients that are difficult to treat and who require other treatment options.
We look forward to bringing forward additional insights from the study in the future."
About FOCUS
The Phase IIIb FOCUS study is a multicenter, randomized, double-blind, parallel-group, placebo-controlled study that evaluated the efficacy, safety, and tolerability of quarterly and monthly treatment with fremanezumab, compared to placebo. Adult patients with chronic migraine or episodic migraine who have responded inadequately to two to four classes of prior preventive treatments were enrolled in the study.
Inadequate response is defined as: lack of efficacy after at least three months of therapy; or the patient cannot tolerate the drug; or the drug is contraindicated; or the drug is not suitable for the patient. The classes of medications include: beta-blockers, anticonvulsants, tricyclics, calcium channel blockers, angiotensin II receptor antagonists, onabotulinumtoxinA, and valproic acid.
In the study, chronic migraine and episodic migraine patients were randomized in blinded-fashion 1:1:1 into one of three treatment groups – a quarterly dosing regimen, a monthly dosing regimen or matching placebo