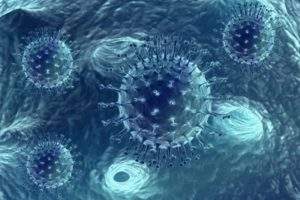 C4X Discovery (C4XD) and UK-based gene editing company Horizon Discovery Group have forged an exclusive target discovery partnership in oncology.
The partnership between C4XD and the Horizon Discovery intends to assess synthetic lethal oncology targets identified by the latter's CRISPR-Cas9 technology.
C4XD will apply its 4D shape-based chemistry technology, called Conformetrix to discover drug candidates directed against the synthetic lethality targets.
The company's clinical development partners will be given the licensing rights of the discovered drug candidates.
Horizon Discovery chief scientific officer Dr Jon Moore said: "Drugging the cancer genome now requires new synthetic lethal therapies that can exploit the vulnerabilities in patient's tumours that are created by mutations in undruggable cancer driver genes.
"Horizon's internal research program has used powerful CRISPR technology to open a new window into how cancer cells are wired and has identified a cohort of novel targets."
C4XD expects the target discovery partnership to strengthen its oncology pipeline, which it considers to be a high priority therapeutic area.
According to the UK drug discovery company, the therapeutic concept of exploiting synthetic lethality in cancer with tumor-specific mutations has been shown by the recently approved poly (ADP-ribose) polymerase (PARP) inhibitors Lynparza Zejula and Rubraca.
C4XD chief scientific officer Dr Craig Fox said: "PARP inhibitors are transforming the treatment of ovarian cancer, particularly in patients with BRCA mutations and so identifying the next generation of synthetic lethality drug targets is a key priority to develop new therapies for cancers patients who are not responsive to current treatments.
"This partnership with Horizon gives C4XD access to a comprehensive proprietary CRISPR screening dataset that has selected the most promising novel drug targets in colon and lung cancer."
Horizon Discovery through its target discovery platform carried out CRISPR gene knock-out studies in various cancer cell lines, screening nearly 3000 genes suitable as the basis for small molecule drug targets. The platform shortlisted nearly 20 synthetic lethal genes after a secondary screen to validate them further as targets.
The partnership between Horizon Discovery and C4XD will aim to complete the target validation package for the targets to initiate drug discovery programs should the latter exercise its options on a target-by-target basis.
As per the terms of the partnership, the drug discovery firm will cover the funding for the work plan.
Horizon Discovery will get a share of all future revenues its partner would receive in case of any drug discovery program resulting from the partnership be out-licensed for clinical development.