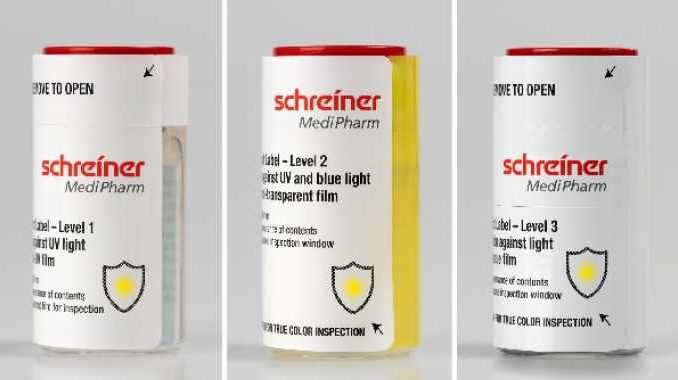 Specialty pharmaceutical labeling solutions provider Schreiner MediPharm has unveiled three new UV and light protection labels to offer customized protection for sensitive substances.
The new labels will offer UV and light protection for sensitive medicines such as biopharmaceuticals, biosimilars, blood products, vaccines and vitamin preparations at various safety levels.
Schreiner's new labels will provide protection for liquid substances in transparent glass containers against the harmful effects of exposure to UV irradiation and light.
The labels will also help check the liquid in the container for its precise original condition.
Light-sensitive substances are generally filled in brown glass vials to preserve them against UV irradiation and light.
According to the company, the disadvantage with brown glass vials is that it will not allow the medicine to be checked for particles or color changes before dispensing and the original color of the preparation cannot be detected.
The transparent glass containers will enable to inspect the liquids, in addition to allowing light and UV rays to pass through the glass.
Schreiner has designed specialty labels to offer UV and light protection at three levels.
The level 1 labels feature transparent inspection window with UV protection, while level 2 labels are provided with a semi-transparent colored window and reclosable inspection window to offer protection against UV rays and blue light.
The level 3 labels are composed of an opaque label material for complete light protection, as well as feature an integrated and reclosable inspection window to view the container content.
All three label concepts can be customized, as per the specific requirements of the respective substance, individual containers, as well as UV and light.
The labels will allow manufacturers of biologics and other sensitive products to avoid potential health risks resulted from light.
In October this year, Schreiner MediPharm has launched a dosing syringe label for the syringe system made by Raumedic.
Raumedic developed a dosing system to lower the dosage errors risk while dispensing critical medications.
The syringe label helps in preventing potential dosage errors of the medicine and false trial outcomes.