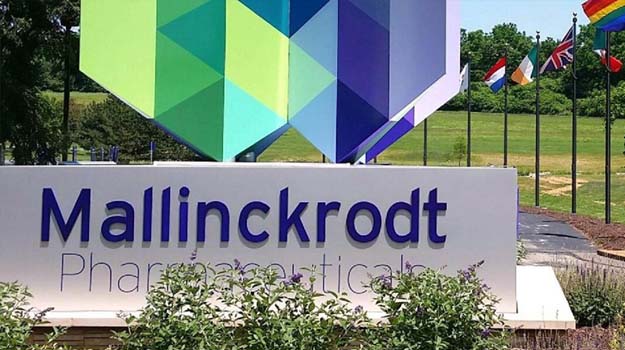 Mallinckrodt plc,  a leading global specialty pharmaceutical company, today announced plans to spin off a new company consisting of Mallinckrodt'sSpecialty Generics/Active Pharmaceutical Ingredients (Specialty Generics) business and AMITIZA (lubiprostone) to Mallinckrodt shareholders, subject to final Board approval. The separation is expected to create two independent, appropriately capitalized, publicly traded companies – one focused on innovative specialty pharmaceutical brands, the other concentrated primarily in niche specialty generic products and API manufacturing – each positioned to optimize future success as they pursue independent growth strategies.
The planned separation is expected to be executed through a pro-rata distribution of common stock to Mallinckrodt's shareholders that is generally tax-free for U.S. federal income tax purposes. The spin-off is projected to be completed in the second half of 2019 or sooner. It is anticipated that the spun-off company will be listed on the New York Stock Exchange (NYSE) and will assume the Mallinckrodt name and ticker symbol (MNK).
The 'remaining' independent Specialty Pharmaceutical Brands company, whose goal is to improve outcomes for underserved patients with severe and critical conditions, will continue to focus on its portfolio of innovative marketed and development products. Mark Trudeau, current President and Chief Executive Officer, will lead the business. The remaining company will be renamed at a later date.
Angus Russell, Mallinckrodt's Chairman of the Board, said, "Over the past five years, Mallinckrodt has transformed its business through a series of strategic transactions – acquiring a portfolio of marketed and development stage pharmaceutical brands that can drive growth, and divesting non-core assets that could be better maximized by others. In 2016 the Board began to explore a range of strategic alternatives for the company's Specialty Generics business, and believes there is a strong rationale and opportunity to create two new, appropriately capitalized, independent companies that have the potential to unlock and increase value over the long term. We expect this separation will result in greater strategic focus, allowing each business to more effectively enhance returns by commercializing new and current product offerings; drive innovation by allocating resources to the areas of highest opportunity; and pursue growth and investment strategies more directly aligned with each company's respective goals."