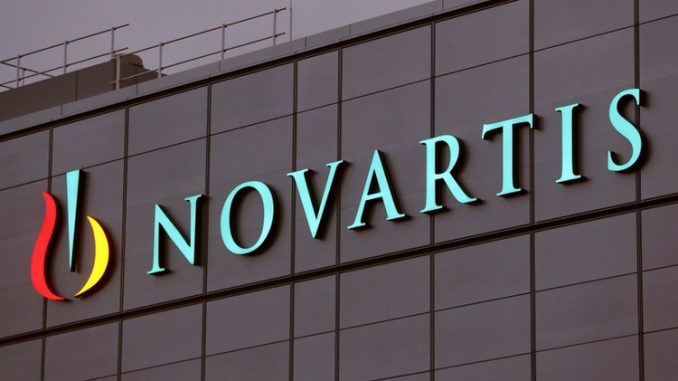 Novartis has entered into a clinical development agreement with Pfizer to carry out the investigation of one or more combination therapies to treat non-alcoholic steatohepatitis (NASH).
A progressive form of non-alcoholic fatty liver disease, NASH affects up to 6.5% of the global population and currently has no approved treatments.
Under the terms of the agreement, the companies will conduct both non-clinical and Phase I clinical studies of Pfizer's investigational therapies together with Novartis's tropifexor, non-bile acid, Farnesoid X receptor (FXR) agonist.
Pfizer's therapies include an Acetyl CoA-Carboxylase (ACC) Inhibitor (PF-05221304, currently in Phase II), a Diacylglycerol O-Acyltransferase 2 (DGAT2) Inhibitor (PF-06865571, Phase I) and a Ketohexokinase (KHK) Inhibitor (PF-06835919, Phase II).
Novartis Immunology, Hepatology and Dermatology Global Development Unit head Eric Hughes said: "Liver diseases, including NASH, are multifaceted with various factors that contribute to the progression of the disease. This makes them difficult to treat with a single compound.
"We want to collaborate with multiple partners to drive the science and understanding of how to treat non-viral liver diseases. Targeting different pathways in NASH with a broad array of therapies is an essential strategy to bring the best treatments to patients."
Pfizer's senior vice-president and chief scientific officer Morris Birnbaum said: This is an exciting collaboration with Novartis that furthers our approach to this complex disease by exploring different and potentially complementary mechanisms of action.
"We are confident that by drawing from our history and deep understanding of the close interplay between metabolic, inflammatory and cardiovascular conditions, we can potentially uncover treatments that truly meet patient needs."
Novartis' tropifexor is an oral treatment designed to address several features of NASH, including the buildup of fat in the liver, inflammation and fibrosis.
Tropifexor secured Fast Track designation from the US Food and Drug Administration in October 2016 for NASH with liver fibrosis.
The companies have not disclosed the financial details of the transaction.