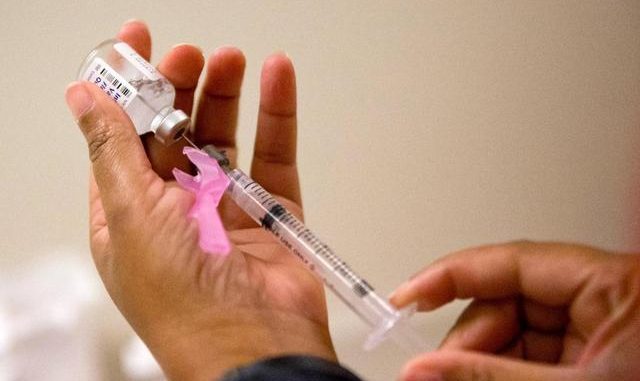 Influenza vaccination is associated with a reduced risk of death in individuals with heart failure, according to the results of a new meta-analysis.
The researchers, who will present their study at the American College of Cardiology's 67th Annual Scientific Session in Orlando, Florida, on 11 March 2018, searched the databases Medline and EMBASE using the key words 'influenza' and 'heart failure'[1]. They identified five observational studies, comprising a total of 78,882 patients with a mean age of 64–75 years. However, they were unable to find any randomised controlled trials specifically designed to investigate the benefit of flu vaccination in patients with heart failure.
After adjusting for confounding factors, the team found that flu vaccination was associated with a 48% reduced risk of dying during the flu season and a 21% reduced risk of dying during the rest of the year.
Vaccination was also associated with 22% lower risk of cardiovascular hospitalisation, although not for all-cause hospitalisation, during flu season.
"It is well known that influenza infection is associated with increased risk for mortality in heart failure patients," said Hidekatsu Fukuta, lead author and a cardiologist at Nagoya City University Graduate School of Medical Sciences in Nagoya, Japan.
"Given the high mortality rate and the relatively low influenza vaccination rates in heart failure patients worldwide, our study supports a wider use of influenza vaccination in heart failure patients."
The researchers concluded that large-scale randomised controlled trials should be carried out to confirm the potential survival benefit of flu vaccination in this group of patients.